I started with this one last week already, but time was not my friend and my actual job demanded some time from me too (2 days of my leave was cancelled as my boss wanted me back at the office to help out with some issues. It will go to the dyno 2morrow.
Here are some pics I took as I went along.
First I started with fitting the Dicktator and pulling the harness through into the engine bay. I used the same place I used with Bulldog as I feel it works best to router the harness through to the radio console.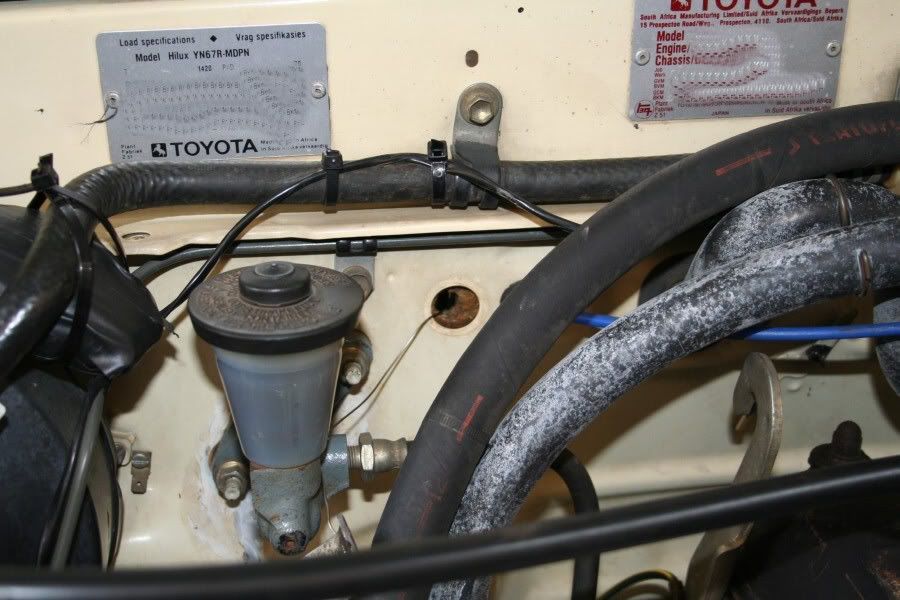 I used a hole punch to make a hole in the existing plug so that it can become the grommet for the harness to go through.
I used a piece of wire to pull the harness through into the engine bay.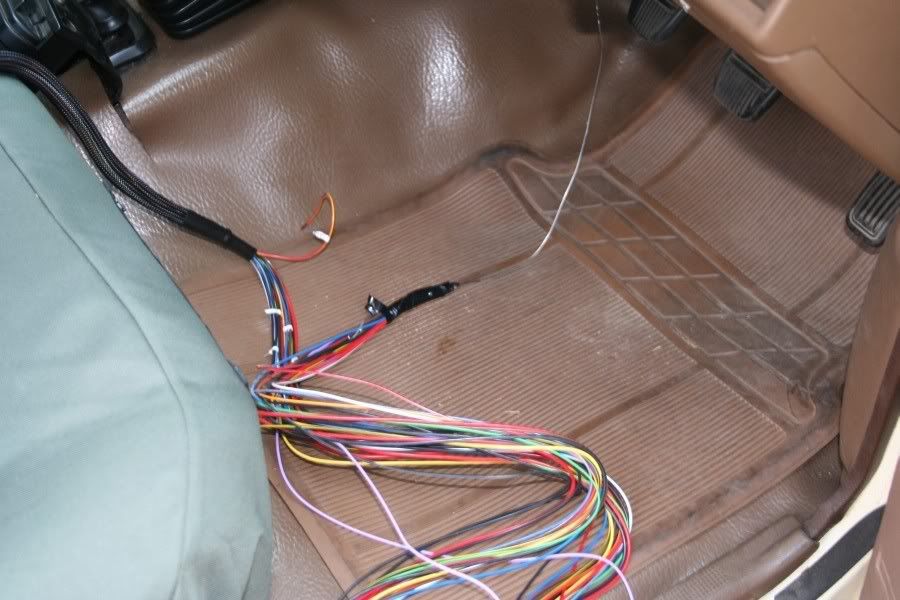 ECU was fitted in the same place as Bulldog.
The harness is then separated and routed in ribbed sleeving to the appropriate places in the engine bay, i.e. the ignition system and water temp sensor's wiring goes to the right side of the engine bay (left on photo) and the injectors/IAT sensor/ ICV valve goes to the left side of the engine bay and the fuel pump's wiring goes down to the chassis.
4x4 Megaworld Menlyn supplied me with some nice off cut pieces of the blue pipe the normally use with the ARB Air locker, to between the Plenum and the ECU for the map sensor, thanks Louis
I routed that via the same hole in the firewall were the heater cable goes through.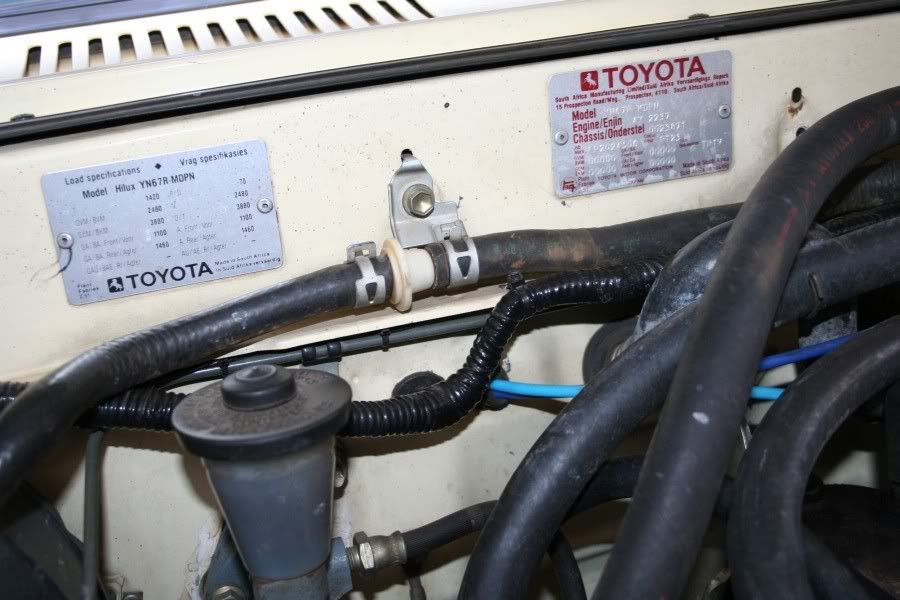 Once the wiring was prepared I removed the carb and started installing a new manifold gasket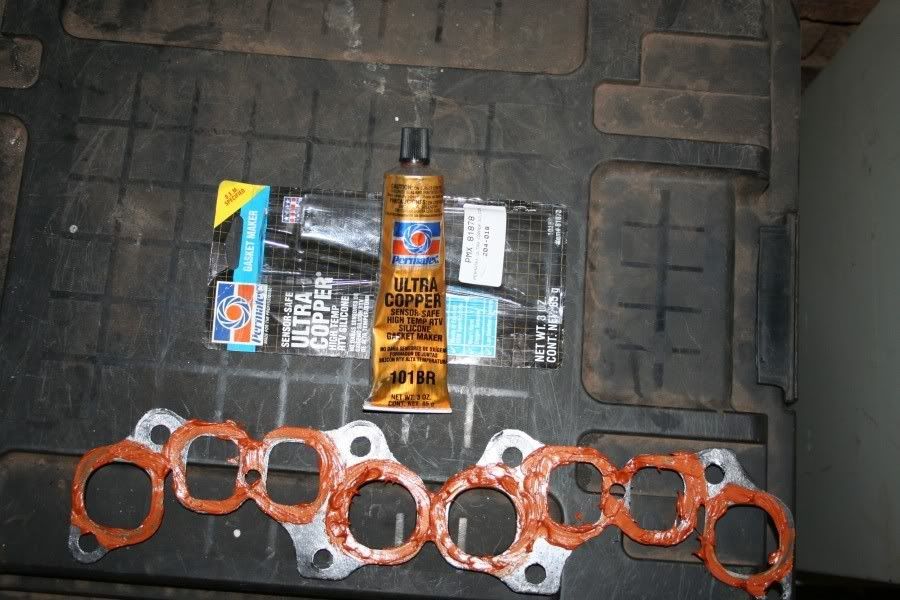 The manifold was panelbeated to clear the Intake manifold and I sommer had nuts welded on to secure the heatsink.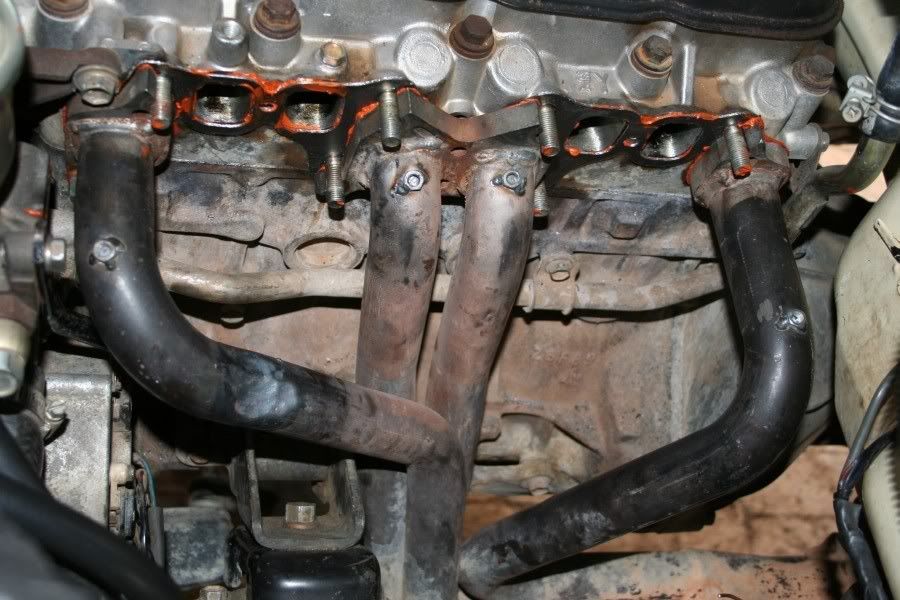 Got this nice heat shield from the local Autozone. Much thinner and easier to work with then the stuff we used on Bulldog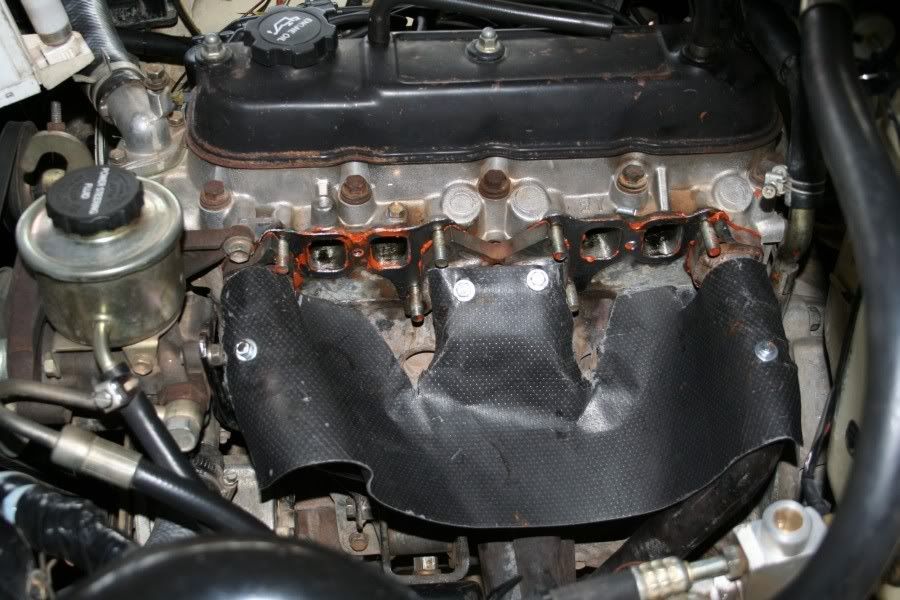 2 Be continued...