In order to help us keep the memory usage on the forum within acceptable norms it is recommended to upload your collection of pictures to an Image Hosting Website. By doing so, you also keep all your photos in one place so you can then share them with friends and family or re-use them on another forum again by simply coping and pasting links to your pictures.
I have used a few of the free to use sites and have pictures hosted at more then one. At the moment I am using
http://www.photobucket.com
. I have found this site to be the easiest to use of the one I have tested.
To create an account go to
http://www.photobucket.com
and click on the
"JOIN NOW"
button. Fill in your new user name and password details and on the next page your personal details and click the
"I ACCEPT SIGN ME UP"
button. That is all that is needed to create your now account.
To upload photos to this site is easy. You can simply upload everything into the main album or if you want to keep your photos organised you can create "Sub Albums" for your different sets of photos.
To create a Sub Album is easy. You simply type the name of the new album in this block and click
"SUBMIT"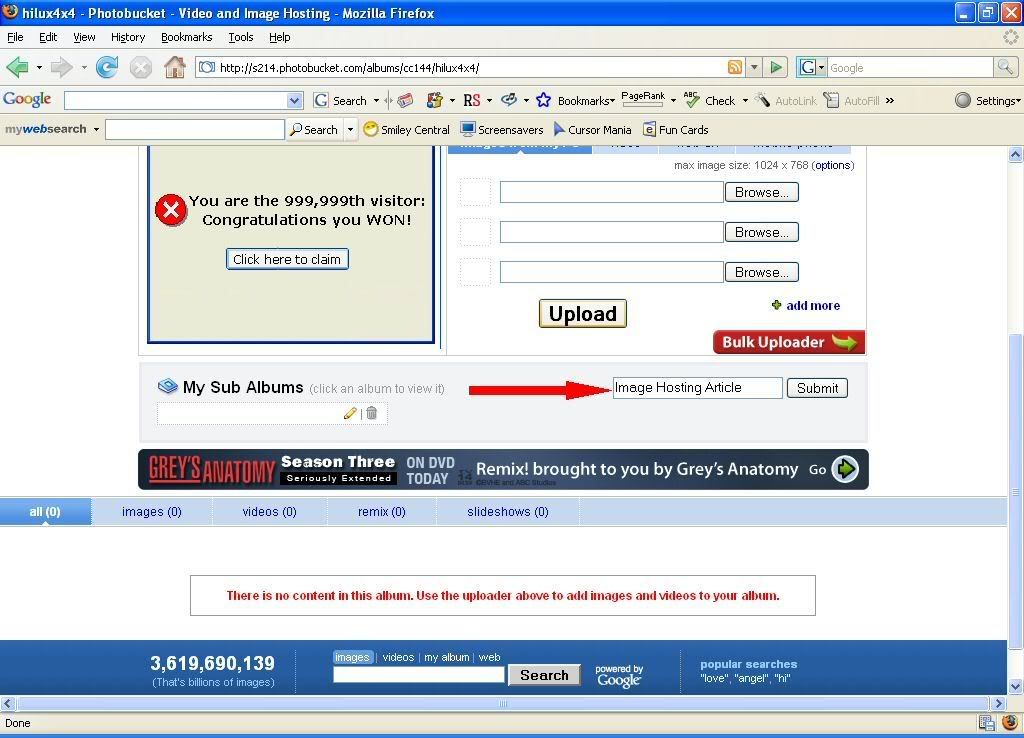 Select the Sub Album here: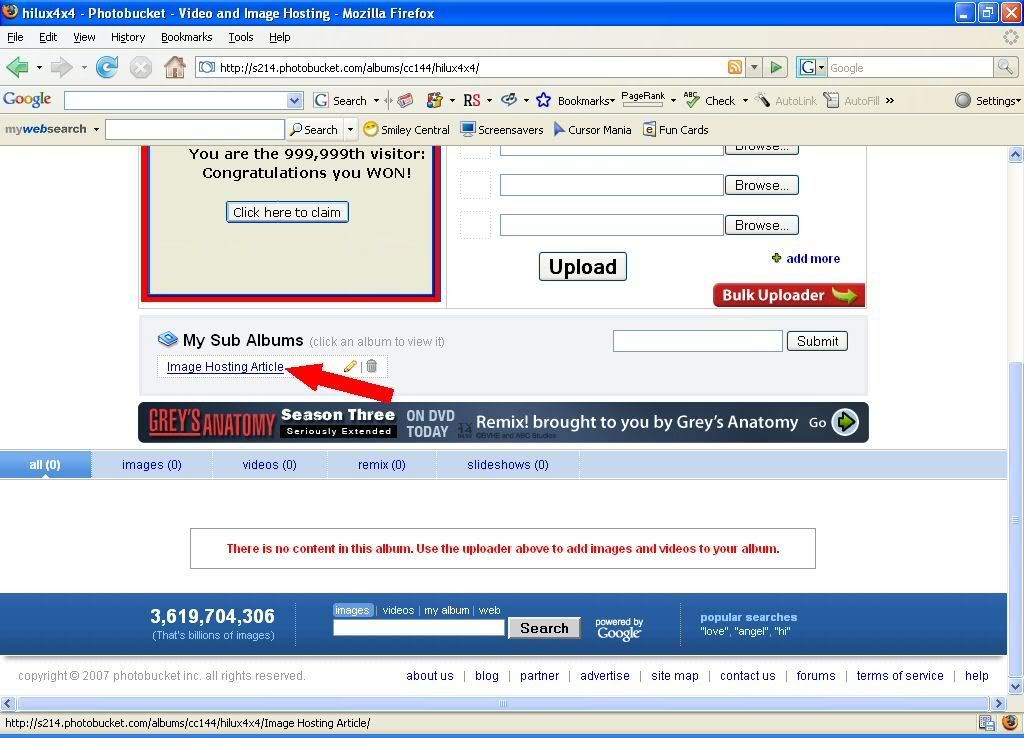 Click
"BROWSE"
to select the photos to upload and click
"UPLOAD"
to start uploading.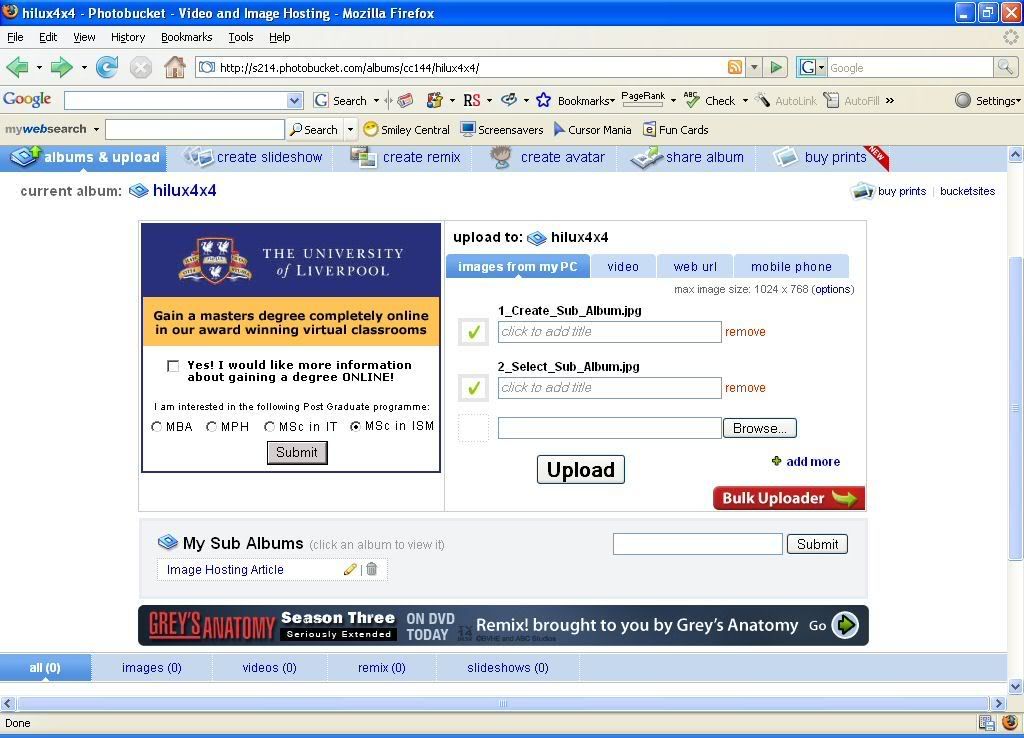 This screen will appear when uploading:
The larger the file sizes to more time it will take. Refer to this article
viewtopic.php?f=21&t=295
to see how to get your file sizes smaller.
To now use your uploaded photos in a post on this forum or when doing a PM is easy. Simply click on this box below the picture you want to use, to copy the necessary code.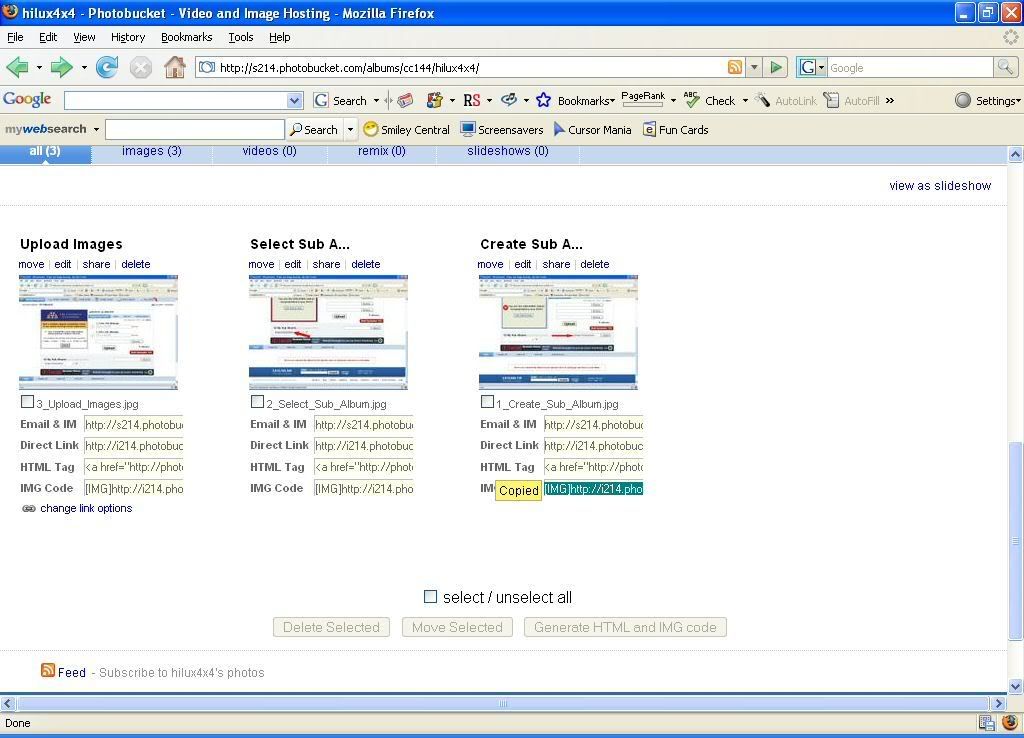 Then go to the posting you want to use the photo, select the position in the text where you want to place the picture and paste the code (press
CTRL+V
)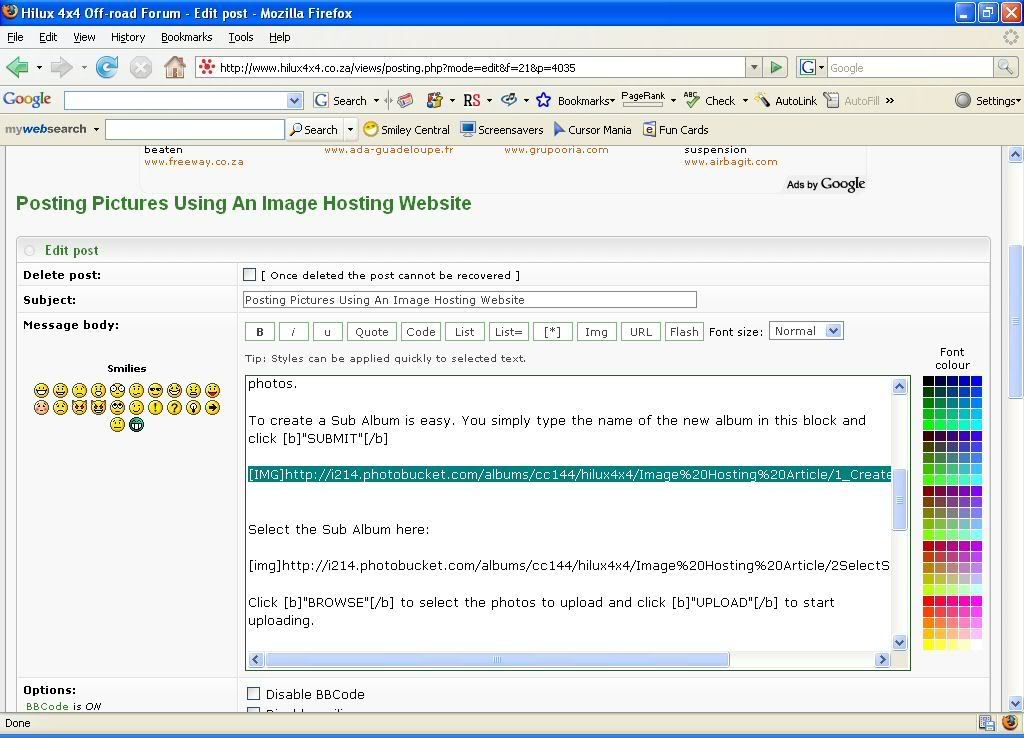 This is all there is to it.
Enjoy sharing your photos.